How fun is it when you get featured on a website that you get a lot out of?
Pattern Review recently interviewed me for their Member in focus feature. Preparing for the interview was fun - hair, clothes, lighting then action.
All the anticipation of meeting Alexis built up and then the interview was over in a flash.
Here's the interview...
How did you learn to sew?
"I learnt to sew at school with a great sewing teacher who kept in contact with me after I left school. I decided to keep sewing because my Grandmother was great at crotchet with cotton thread and Mum was an expert knitter so I became the daughter who sews. These days I still go to classes and learn sewing skills online so I haven't stopped learning to sew."
Please tell us a little about the pattern testing process. What aspects of the process do you enjoy the most?
"Each pattern testing project is similar but different. I've pattern tested for
Lena Merrin
, Amity and Nhi of
Lolita patterns
, Marie of
Disparate Disciplines
,
Deepika of PR
and Rachel of
House of Pinheiro
. I'm either provided with just the pattern to test with no instructions or I'll get the pattern and instructions to test. I also proof the instructions as well. I do each project in my own time as I work full time with a company I love so pattern test for the enjoyment.
Your own project vs. pattern tested projects:
When you sew your own project, you are free to make adjustments to the fit and the style. When pattern testing, I make the project as provided. So while it's tempting to change it, that's not what the pattern maker/designer has asked me to do. This forces me to just 'get on with the pattern' and not judge it or change it.
When you buy a pattern you can chat about it and pass it onto others when you're finished with it. When you agree to pattern test, the pattern remains the property of the pattern maker/designer. I can't talk about it so no blogging during the testing stage. I also avoid going to group sewing sessions so I'm not forced to talk about what I'm doing. And there's no way you can share the test pattern because it's not mine to give.
I have also checked the English translation for
Sacotin
patterns. Vero of Sacotin bag patterns provides her patterns in French and in English. If you buy an English Sacotin pattern and there are spelling or the grammar isn't right – blame me!
What I love the most is working on a new creation with inspiring designers and being part of their creative process."
Pick your favorite pattern.
"
Vogue 1204
without a doubt. This was my most fashion-forward piece at the time. Shannon of
Mushywear
made these jeans a few years ago and they're the perfect fit for skinny jeans."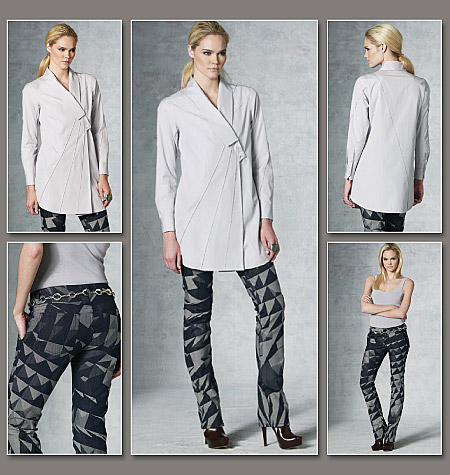 Which sewing book do you refer to most often?
"My very first new Simplicity sewing book I bought in the 80's is my 'go-to' book for techniques. Then the
Palmer Pletsch
books on pants and jackets took me to the next level of sewing. Now I use Winifred Aldrich Metric pattern drafting and Enid Gilchrist Teenagers and small women for pattern drafting and design."
What are your sewing goals for this year?
"This year my goal was to pattern testing to extend my sewing skills and that's worked. The other real life sewing goal is to keep making clothes for Mum as her care needs increase. She has lots of care with her dementia and she always dressed well through her life so it's my personal goal to keep her looking good. This means I listen to her carers and make clothes that Mum enjoys wearing but make it easy for her carers to look after her."
What aspect of sewing do you find most challenging?
"Matching fabrics to pattern that work on me and is a bit edgy. Bound buttonholes and welt pocket are a challenge and I haven't worked my way to making bras yet, but I will."
What type of sewing machine do you currently have? What do you like/dislike about it?
"I'm a Janome girl. The
MC 4000
is the main machine. The
Jem Platinum 720
is my travel buddy and has travelled to Adelaide with me as carry-on luggage.
Coverpro 1000CPX
sits patiently for hems and bindings. The 2 overlockers (ebony and ivory) get used a lot. I have Mum's table-top electric Singer machine and SIL's non-computerized Bernina. Both of these machines are yet to be tested for leather sewing."
What are you sewing right now?
"The new
Minerva Crafts Blogger Network
is a collection of amazing bloggers from across the world. Some are completely new to the world of craft and have amazing new ideas, whilst others have a lifetime of knowledge to share. Their enthusiasm for sewing, knitting and craft is so inspiring and lovely to be able to share in now I am joining the network in November! It works like this. Every month each blogger creates a 'wish list' from the products on the Minerva Crafts website and we have a unique kit designed around it for us. My first kit in November will be the 'Maria's Party Dress and Summer Work Trousers Kit' and this will be going live on the Blogger Network on November 28th and on my blog, so please come and take a look! Each kit is available on Minerva Crafts in limited numbers via their website so you can sew along with me or follow what we're all doing. I'm now testing every project I have planned so by the time you see my project, the fit should be 'respectable'."
What you love most about PatternReview?
"There's lots to love about Pattern Review. Learning about sewing and pattern drafting and sharing with other PRers. Managing
sewing contest
for PR has been fun and I've learnt about different sewing aspects through these contests that I don't normally. The Vintage contest made me love vintage patterns and styles. So much that I contacted Laura Nash at
Sew Chic Patterns
and I've since made
Fifth Avenue
and
Beatrice
. These are vintage styled dresses for today."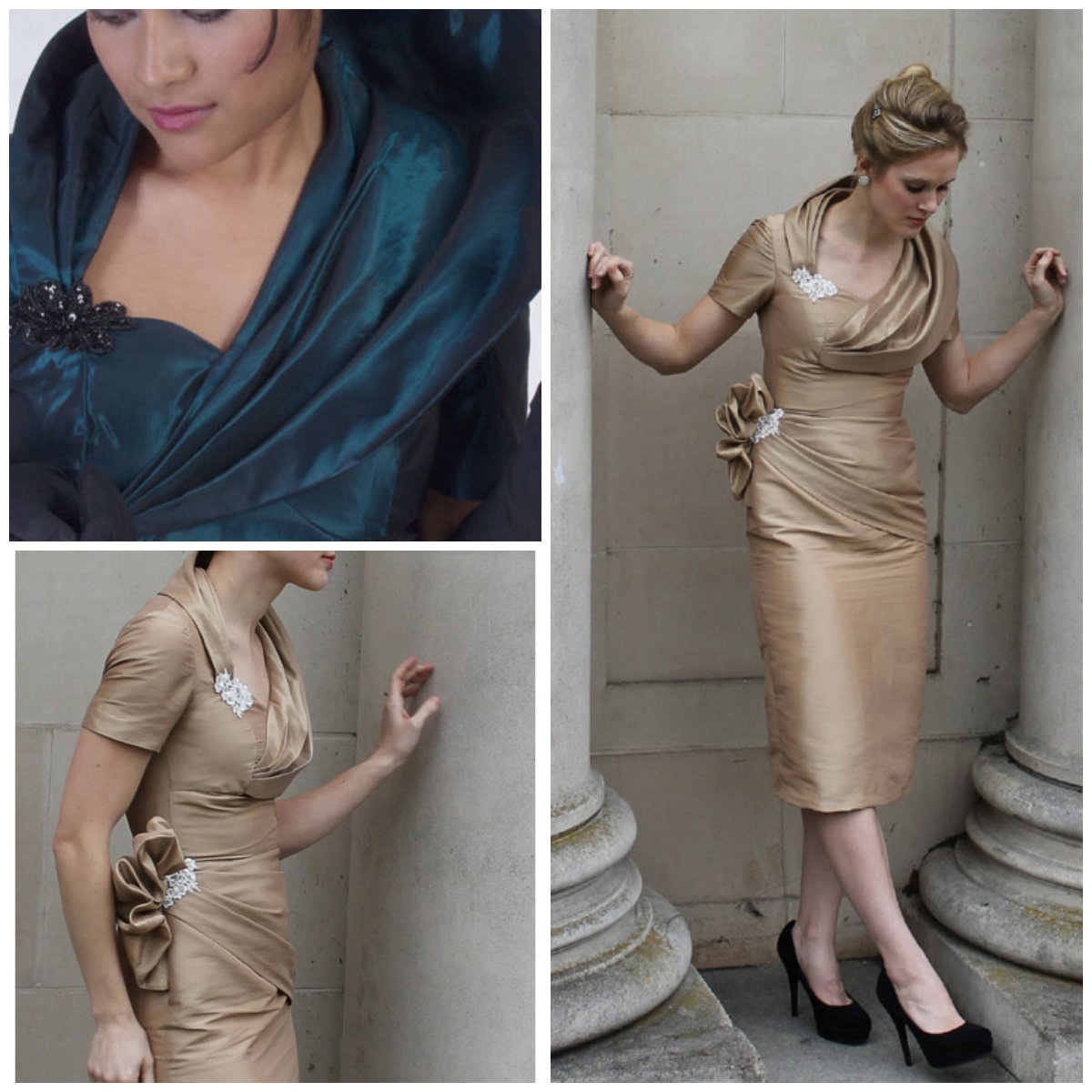 Any other hobbies?
"Cycling - touring not racing. Travel. DH is now used to my meeting sewing bloggers when we travel."