I made this pattern (McCalls 5633) a while ago for boardies (board shorts) so this version - 'travelling pants' - uses
Minerva Crafts camo fabric
.
Camo fabric
might seem a bit junior for me and wearing billowy legged trousers wouldn't be a great idea for me but 'I really wanted them' for our Route 66 road trip. It's the vibe…(reference "The Castle" for the next line).
This medium weight drill made me consider the leg width for a closer fit without making these trousers too tight to climb trails. I kept the leg width as is so I can refine these after our Route 66 road trip ends. So far, I've enjoyed wearing these cargo pants.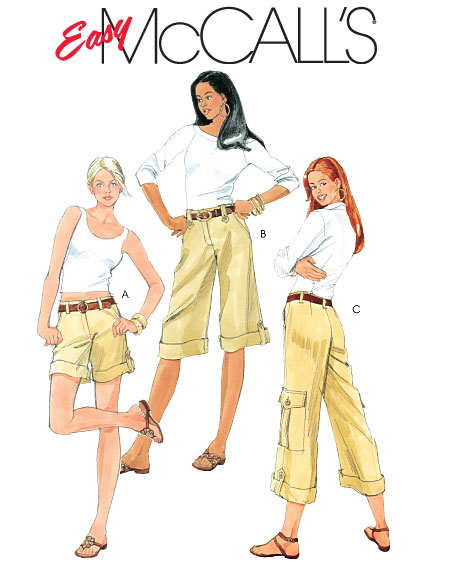 The basic pants pattern:
I still made my usual centre back adjustments – sway back and lowered centre back curve and made the long trousers version. The other thing I do is lower the centre front curve for the same reason. This is something I've learnt over time.
The pattern instructions
The pattern instructions for McCalls 5633 are a dream to work through. They help you keep the pockets accurate and well finished.
The metal buttons I've used on the pockets and on the waist were easy to find on Minerva Crafts website.
Our weather research indicated it might get cold very quickly so I added kept the longest leg length and didn't add the hem tab. This fabric is printed on white so if I roll up the hem, it's too strong a contrast - white cuff on dark printed fabric.
We visited Zion National Park, Utah.
Those handy pockets:
I know from previous trouser making experience, when I add outer pockets:
-

the base of the pocket can't sit lower that 30cm from the waistline
-
the pocket can't more than 12cm wide and
- t
o fit my phone, it has to be 16cm deep with a pocket cover.
This planning made placing the outer pockets in the right spot for my 'height' (that always sounds funny to me). When we were hiking along one of the walking trails at Zion National Park, I had my phone in one outer pocket and my camera in the other pocket. Very handy indeed.
I used the faced waistband and the belt loop pattern as per the pattern. The instructions are clever so you don't mess up the facing or belt loops.
Being a camo print, I didn't stress about pattern matching on the side seams and using the faced waistband also meant no pattern matching.
I overlocked the seams and used a double thread for sewing the seams to provide more stable seams because of the type of wear these trousers were going to get. The waistline facing and pockets are double interfaced.
Did these pants survive?
All of this extra reinforcement, the trekking we, being washed and dried with commercial machines at hotels - yes these pants are still standing.
I can honestly say these pants are tough. Real tough.