Melissa has branched into yoga with her new Knot-maste yoga set.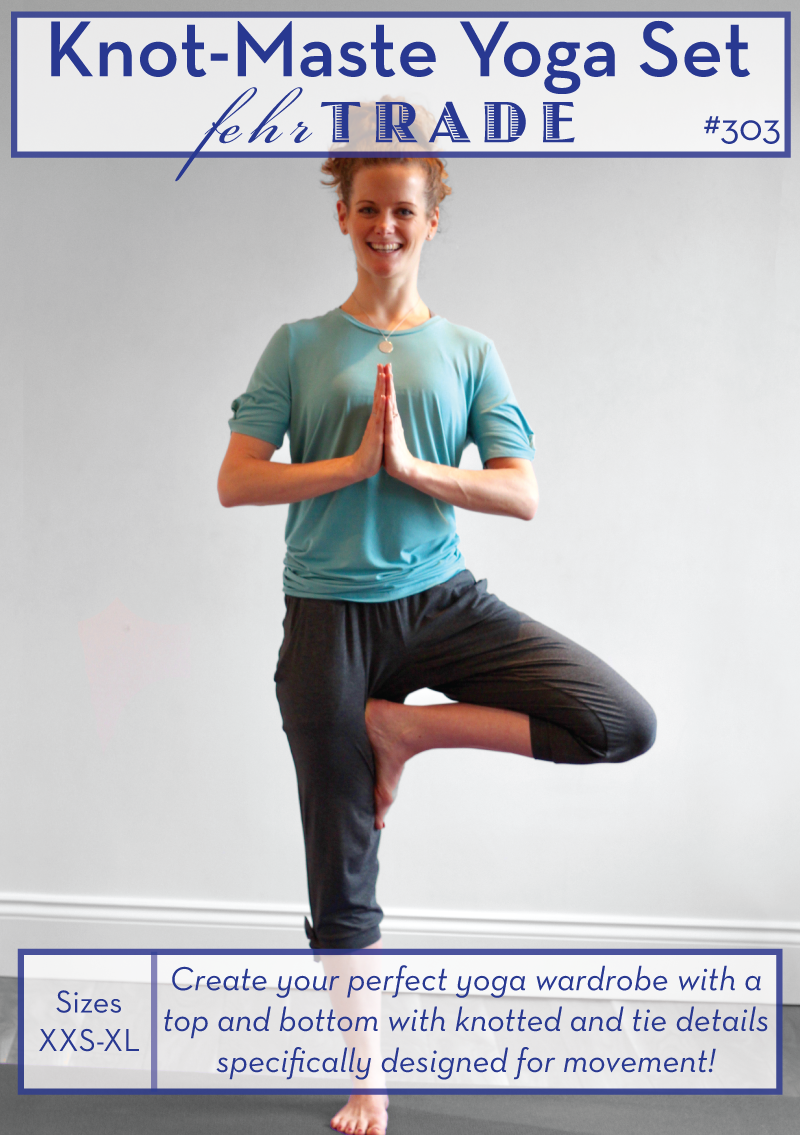 This new set has been tested by a bunch of us and Melissa has used our feedback to bring you this new set. We (the tester group) had a lot of feedback about the test version and this version has a lot of changes to it.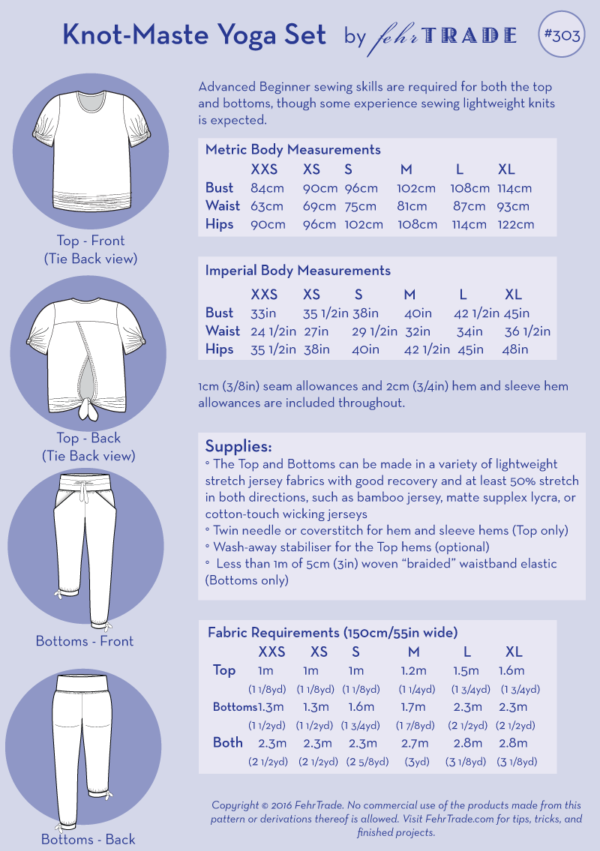 Yoga isn't my thing but should be so I was in two minds about testing this set. I only pattern test things I will use so I thought I should try this set because I should stretch more. I should but I don't stretch much.
The test pants are now very much lived in. The top is not my style so I won't be wearing it. I know tops featuring backs, low armholes and flashing bras is a trend, I'm not embracing that trend.
The new version pants has a knot option on the capri version and a different waistband treatment. There is also a shorter top version with a knot on the side.
With the Christmas season upon us and our stifling hot Summer, this pattern will have to wait until April to get into my sewing queue, but again I'll make this set for others.
Melissa is offering discount to bring you this new set as all of her patterns are now 20% off
at shop.fehrtrade.com through 26 Dec 2016 with code "NAMASTE":